Hotel Info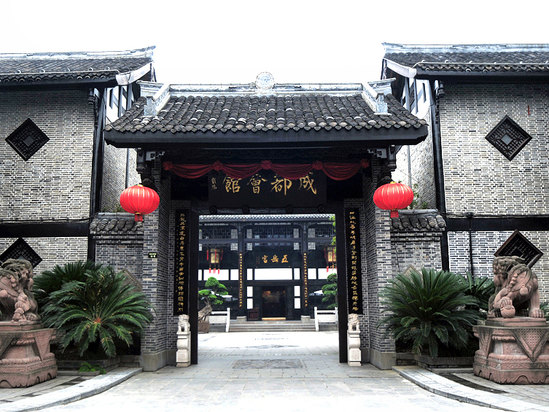 Chengdu Courtyard Hotel
is located in the center of the city, adjacent to Manjusri courtyard, the head of the four Zen temples, about 1.8 kilometers away from Chunxi Road, Kuanzhai alley and Tianfu Square; 2 km from Swire Rio; Jinli is about 3.5 km; It is about 500 meters away from Manjusri courtyard station of Metro Line 1.
This is an art collection boutique hotel with the theme of Chengdu culture, with a construction area of 16000 square meters, surrounded by 16 West Sichuan style courtyard. There are more than 80 Chinese style courtyard guest rooms in the courtyard. The guest rooms are themed with five golden flowers of Chinese intangible cultural heritage culture in Chengdu handicrafts: Shu brocade, Shu embroidery, silver flower silk, lacquerware and bamboo weaving. Won the National Tourism Administration theme culture high award 'Jinding' award.
Hotel butler service, multi-function hall to meet various needs, unique Chinese and Western banquet hall, courtyard tea bar, coffee bar, gym, cultural goods collection auction.
Breakfast price
: CNY88($12.0) / person
Breakfast type
: Buffet